GALAXIA HUNG2. EXPLOSION OF COLORS IN THE STREETS OF BENIDORM.
Hotel Marenysol
01/11/2020
Good morning Benilovers! Walking the streets of Benidorm in summer is another attraction of our touristic city, due to the diversity that one can find on its streets, now the possibility to contemplate the multicoloured sculptures by the sculptor Hung Yi makes it even more interesting.
Until September 2021 we can enjoy the "Hung Galaxy" outdoor exhibition. The author, Hung Yi, is considered one of the most representative artists of the East and his works are a burst of colour with hints of surrealism.
The sculptures have been placed in different areas of the centre of Benidorm, filling the Mediterranean city with multicoloured animals related to the Chinese New Year under the surreal and dreamlike gaze with which Hung Yi gives his figures. In fact, several of them are located on the same Gambo Street where our Avenida Apartments and Avenida Hotel is located, the rest of the sculptures are no further than 5 minutes walking and about 100 m from the Levante Beach.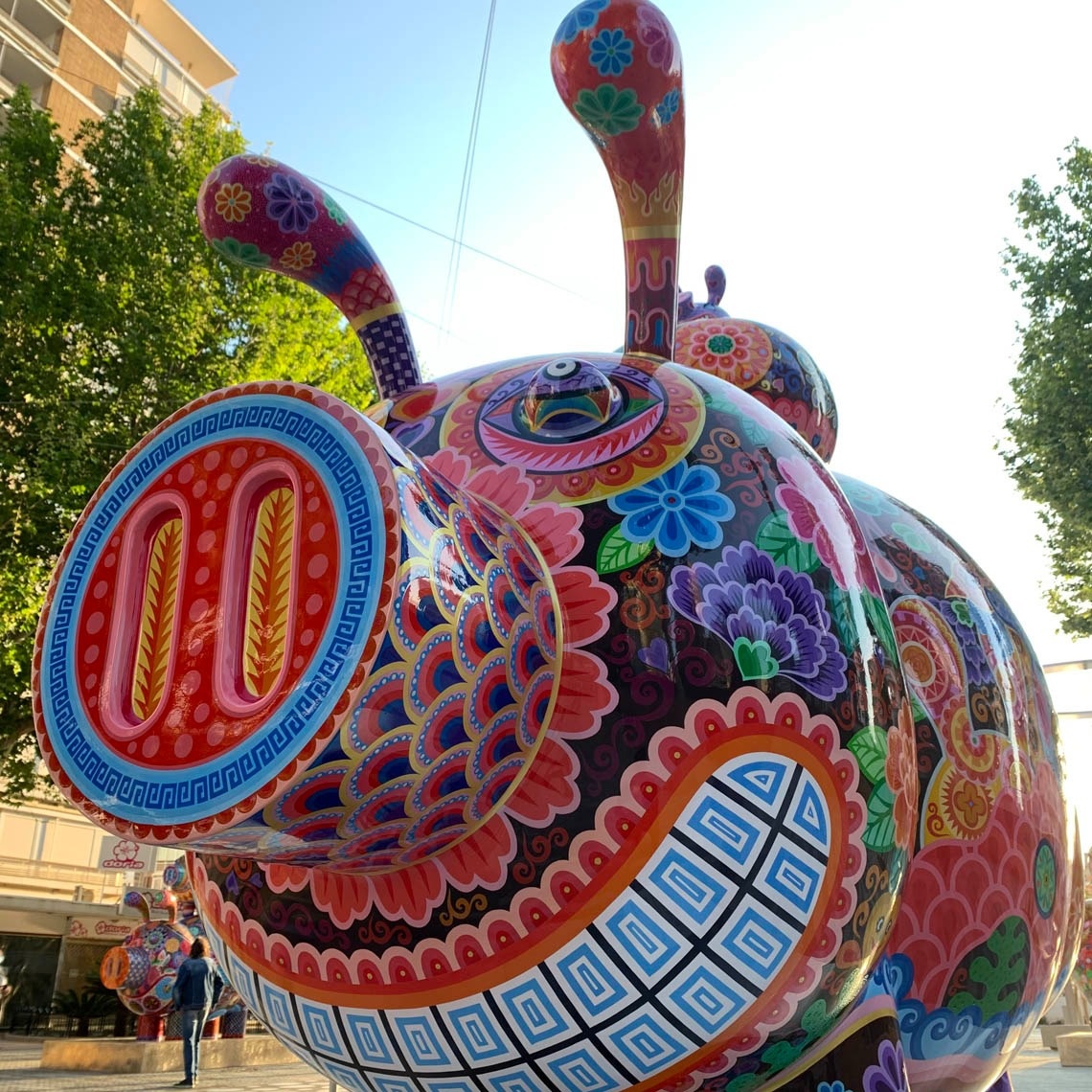 The sculptor selects the materials and the shape of his sculptures paying rigorous attention to detail. His works are subjected to multiple processes, including welding, forging, polishing and enamelling, to finally create very familiar representations, but at the same time distorted to suggest shapes and movements far from the real world. The sculptures weigh between 200 and 1,400 kilos. Among them, two swans, situated just in front of the Benidorm Town hall, weighing more than thousand kilos and with a height of seven meters. If you have the opportunity, do not hesitate to enjoy this wonders!  
Comments